| Part 1 | Part 2 |
"Stephan?" Sara murmured sleepily, squinting in the darkness of the first mateís cabin. She sat upright in bed, clutching the covers around her body. "Stephan?" she called again.
"Iím right here, Sara," he replied quietly. As her eyes adjusted to the dark, she could make out his dim shape slumped in a chair in the corner of the cabin.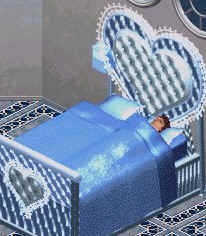 "Stephan, come back to bed," she beseeched. "Itís cold without you . . ."
He shook his head, or at least that was what it looked like in the dimness. "I canít do this any more, Sara." She sat upright again. "Whyever the hell not?" she demanded.
"I just . . . canít keep doing this," Stephan muttered.
"Give me one good reason why and Iíll go back to my cabin," the woman replied, her feelings hurt but trying valiantly to make the best of the situation.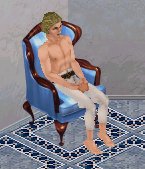 "Because I . . . I donít love you," Stephan ventured.
"So what?" Sara retorted, fully awake now. "Thatís a shitty reason not to have sex with me."
He grimaced, or it seemed like a grimace. "You talk like a sailor."
"After two months on this damn ship, are you surprised? Do you have any more reasons or are you coming back to bed?" She let the sheet slip a little, a wasted gesture since there still was no light in the small cabin.
"Sara, thereís something I havenít told you," Stephan said.
"What, youíre married?" she asked, laughingly.
His head snapped up. "Uhh, yes, actually."
"Oh."
They sat in silence.