| Page 1 | Page 2 | Page 3 | Page 4 | Page 5 |
All I wanted to do was have a nice little birthday party with all my friends in the neighborhood. I made a spectacular dinner and decorated the place with roses.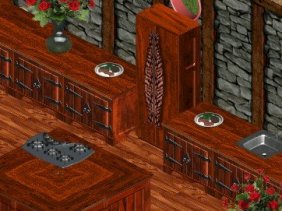 Slowly, my guests started to arrive.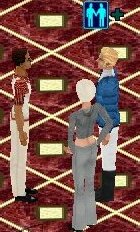 As soon as they got here, before I could even greet them, they all headed straight for the kitchen! I was cleaned out within five minutes.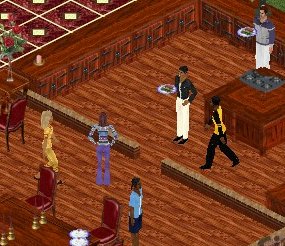 As the night wore on, I served dessert. Ileana and Pierce seemed oddly uninterested in either icecream or chocolates, but instead talked about subatomic particles for most of the evening.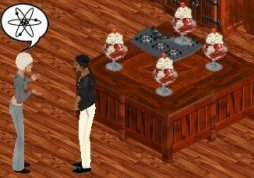 On to Aphrodite's Birthday : | Page 1 | Page 2 | Page 3 | Page 4 | Page 5 |